Sagittarius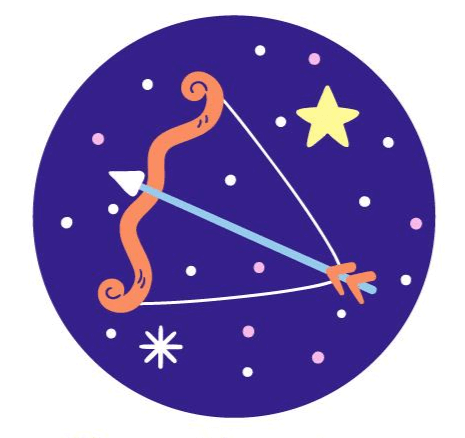 Sagittarius
Nov 22 - Dec 21
Sign Ruled By


Jupiter Main Element –Fire Quality –Mutable (= flexibility)



Symbol(s):

An Archer, half man and half horse body.

The Symbol of the Southern Islands was an Archer with a half-man, half-horse body. In its form as a human, the Symbol was called "sage," and in its natural state of being an animal, it was called "rai." The Sage was a symbol of truth and knowledge.



The Symbol Denotes:

Positive outlook and an open-minded and generous disposition. A symbol is a representation of something greater than itself. It's a reminder of a bigger idea. And when you have a positive outlook and an open-minded, generous disposition, you can use that positive Symbol to motivate yourself and others to do better, more productive things in life.



Characteristics:

Masculine, Positive


Notable qualities:

Sincere, Honest, Fair, Gracious, Far-Sighted, Intellectual, Reliable, Self-reliant, Active, Jovial, Smart.



Undesirable personality traits:

These people are entirely Boastful, Over-Confident, Bold, Unpredictable, Frank, Aggressive, Inflexible, Irregular, and Casual.

Birthstone – Yellow Sapphire, Yellow Topaz

what are the Birth Colours? –Yellow, Yellow-Orange

Check the Most profound requirement – Mental development

Quality most needed for balance –A more comprehensive view of things



Detriment:

Mercury



Exaltation:

The South Node of the Moon



Fall:

The North Node of the Moon

Which Flowers and Plants are associated with Sagittarius? Asparagus, Dandelions, Carnations, Pink Coloured Flowers



Best sign/s for marriage and/or partnerships – Gemini


Anatomically Sagittarius corresponds to: The sacrum and the sciatic nerve that proceeds down from it, energizing the upper and back parts of the legs, the hips, and the thighs; the sacrum and tibia bones; muscles in the thighs and buttocks; and arteries and veins serving the thighs and buttocks.