Sagittarius Career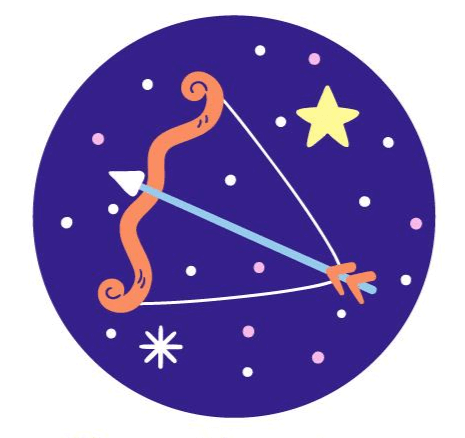 Sagittarius Career
Nov 22 - Dec 21
Sagittarius Career


The amazing travelers, the Sagittarius people born under the Sign Sagittarius are curious and friendly. They have a passion for encountering people, interacting with them, and applying their networks. These sociable individuals appreciate good work and intimate relationships. You could often see them welcoming their coworkers with a wide grin on their path to their workstations. The best feature is this arrives naturally to them and is not a pretense. They also spread happiness, joy, pleasure, and laughter wherever they go.

They can have problems diving into minute details, and hence, jobs that need them to scrutinize every small detail with full may not be their thought of an ideal job. That said, they are normally very good at figuring out what the plan of action should be to achieve the targets. To know more about life, talk to the best and most genuine Astrologer, and get an insightful birth horoscope by using this Free Janam Kundli.



Sagittarius-born Individuals


The Sagittarius-born individuals don't think twice before going out of their way to achieve their dreams. Moreover, people appreciate working with them as they keep the work atmosphere lively with their wit and sense of humor. However, they don't take work so lightly, no matter how tough a challenge might be, they will never quit till the end.

They can be very inspiring supervisors, specifically when the team-moral is quite common. However, if you feel there are too many burdens in your experienced path, you will benefit by satisfying a fully personalized Birth Chart based service Career ask 3 questions.



Skillful


Although they are creative and skillful in multi-tasking, they have a problem with keeping their ego in control. They can give very good and novel ideas, but when things don't go as per their desires they can become intolerant and lose their temper. Also, they are prone to becoming irresponsible sometimes, which can send pessimistic vibes to the work atmosphere. They must comprehend that hasty decisions can get them into the hazard. If you feel that you are calling over-stressed, you shall benefit largely by availing fully personalized service Remedial resolutions for personal issues.

Professions that require vast travel normally attract them, as they love to meet and analyze new people and cultures. It is no shock, then, that the Sagittarius-born individuals make good trip writers or travel guides. They can be motivational lecturers too. Since they are instinctive and know how to make others feel okay, they portray themselves especially well when they work for social causes. They would make good politicians, HR managers, therapists, activists, teachers, philosophers, doctors, etc. You might also be inquisitive in reading about Sagittarius relationships.